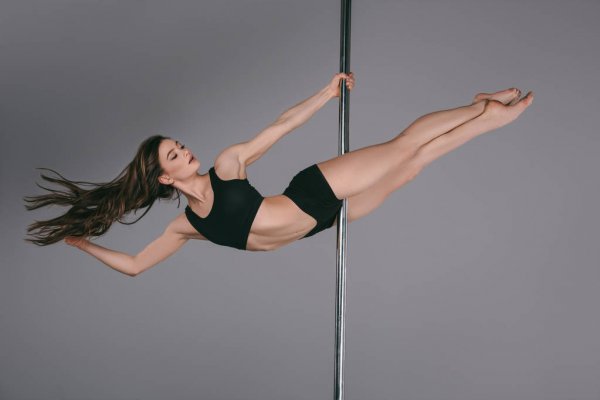 Welcome to Body Workshop, gym, dance studio & pole fitness classes.
We are passionate to keep all of our new and existing users, active and moving towards being Body Happy active, here in Lewes. We have a mixture of classes, including Pole fitness, Pilates and Legs, Bums & Tums. As well as the gym and boxing fit. All available to a time and class that suits you and more ...
About Us
The Body Workshop, gym, dance studio & pole fitness classes & workouts, are here for you
The Body Workshop is a modern and spacious multi-purpose facility with everything under one roof. The fitness centre is open from 6AM and to 9PM weekdays and 8AM to 1PM on weekends. Located just five minute's walk from central Lewes with free on-site parking for users, find us here ....
Classes including: Pilates, Step aerobics, Zumba
Pole fitness
Dance studio hire
Extensive weight lifting gym
Personal training & also nutrition programmes, available
HITT training and classes
G.P. referrals accepted
Body Workshop Lewes is a health and well-being centre with a fully functioning weight lifting gym, dance studio and classes. Body fitness will allow you to feel both mind and body confident. Remember that good health even as a new starter, movement and fitness will help in the pandemic.
Accessibility for wheelchair users, ♿ is parking next to the dance studio entrance (please book in advance)
Male and female showers and changing rooms, available. N.B. During the pandemic, the toilet facilities remain available yet the showers have been closed.
All facilities are cleaned and disinfected throughout the day and after every user.
Book now
1363
Happy Users for 2020
76
Combined years of experience
Facts about the Body workshop
Did you know that Christine (the owner) was teaching in Lewes from 1985, first employed by Susan Bramsdon, who converted the Holloway's Ballroom, situated behind what was the then Court Lounge coffee bar, into the Ballroom exercise and dance studio. The Body workshop was initially trading in North Street, in 1993 before later moving to Brook Street, Lewes. Body workshop gym and dance studio members have performed in variety shows raising money for St. Peter & St. James hospice, also performing at the Lewes Mayor's charity ball. Additionally the Body workshop has been instrumental in clients winning inter university pole competitions; also offering support by continuing to let members use facilities for free if they have lost jobs etc. The Body workshop has also supported the local WI with clients performing at their summer Fête, allowing the members families to practise for dance competitions etc. in the studio without charge
See the FAQ's
Testimonials
We have the longest attending users and members from any gym in Sussex. Some members have been attending for over 25 years, including retired folk. Some arrive at 6AM for a pre-work workout and others for the 9:30AM classes and others are using the aerial hoop in the evenings. Are you coming to join the loyal users and have morning wake-up or evening de-stress?
Joining! Joining Christine's Body Workshop was the best thing I ever did. Her classes are so beneficial, and fun, and improvements in one's own personal fitness levels soon become obvious. Christine's experience and expertise in all things fitness related, her enthusiasm and sense of fun, and her genuine care for our wellbeing, all make the Body Workshop a delight to be involved with. During lockdowns, how lucky we were to be able to continue benefiting from Christine's support and hard work, to maintain our fitness and keep our spirits up. A class with Christine always ALWAYS makes you feel good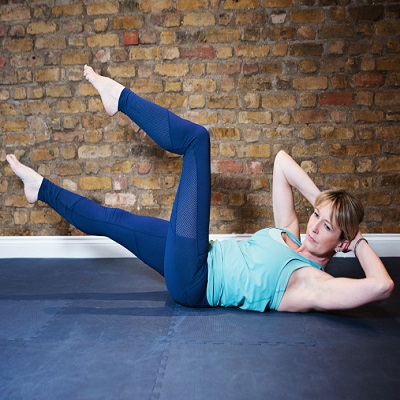 V.J. gym and class member for 16 year's
Classes user
Christine's classes! ... always brighten up my day with great workouts! She inspires everyone that walks through the door, with a friendly smile and a great sense of humour. She is always willing to share her expert knowledge and answer any questions you have. My overall strength and fitness has improved so much over the many, many years I've been going to her classes. I would personally recommend Christine Classes! What a great start or end to the day!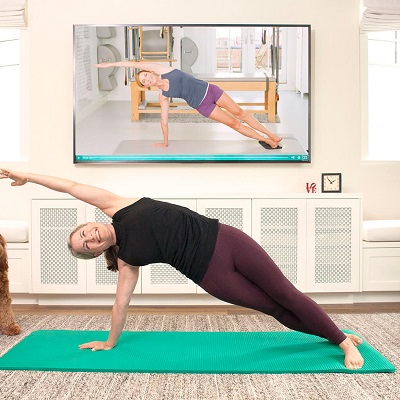 Helen Swayne class member for 8 year's
Classes user
Christine's Pilates class is perfect for me! Christine takes the time to know all our aches, pains and limitations, and gives really helpful suggestions for individual problems! And all in a really friendly atmosphere!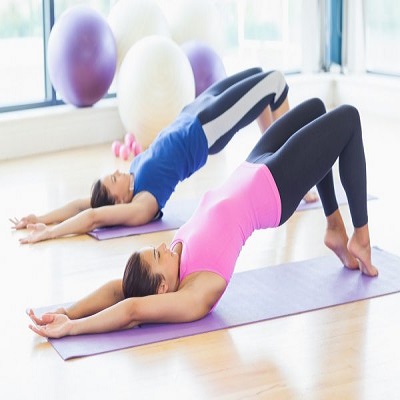 Jane Curry class member for 12 year's
Pilates class user
Positive: Communication, Professionalism, Quality! Ever since I moved into Lewes 2-years ago I have been using this gym. I like it because private not too busy you can put on your own music when you are there. And all the equipment is Solid metal framework none of this newfangled hollow piping digital displays and all that. Just good old-fashioned determination and hard work.

Andrew Simmons
Weight lifter
Small but effective, heavy duty squat rack and bench with barbells and a selection of free weights and machines.

Joshua Brown
Fitness & gym user
Wow - I just had SUCH an amazing one to one Aerial Hoop lesson with Christine - I did SO many moves I never thought I would be able to do - she is a really excellent instructor and very good value - highly recommend.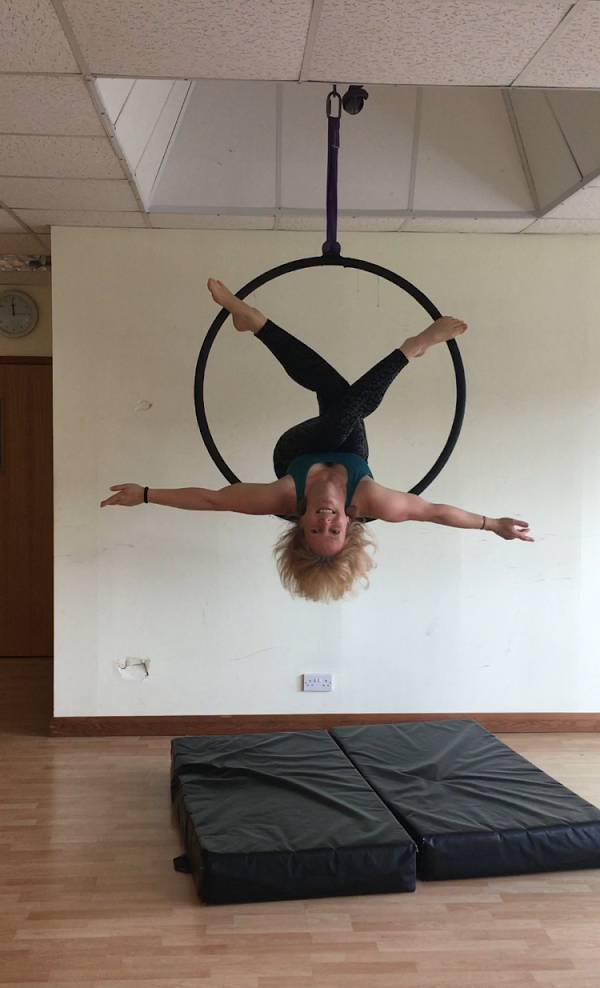 Lucinda Muschiall
Hanging hoop acrobat
Great fun and lovely staff so much fun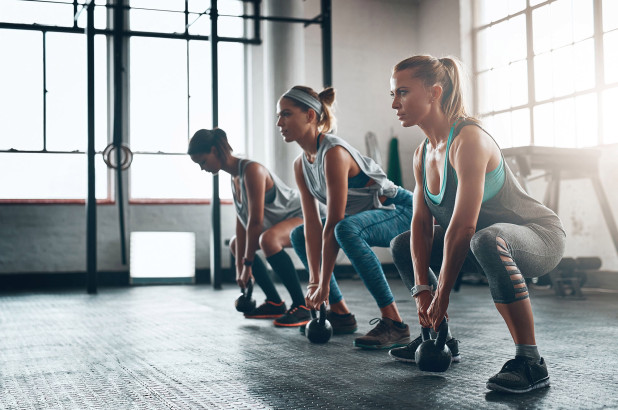 Megan Baldwin
Gym & Classes bunny
5 *****'s

Chantelle Carter
Gym bunny
Frequently Asked Questions (FAQ's)
Here are your questions and our answers and a few more FAQ's.
Contact Us
To contact us please either use the contact form, or email: hello@bodyworkshop.biz or telephone (0044) 01273 478 525. Pole classes are now bookable and all other classes from 17th May 2021.

To book gym sessions, either, e-mail, or complete the contact form, below, or via Facebook messager or telephone.

The weights room can have a maximum of 5 users and the CV room 2 users at a time. You must book a session in advance due to covid regulations.

Training using the pole or hoop can be booked however social distancing and solo use of equipment plus social distancing rules have to be adhered to (which includes, no sharing of equipment). Covid regulations state that no one is allowed to train 'together' even if they bubble - therefore training at the same time yet with social distancing and non sharing of equipment rules are permitted!